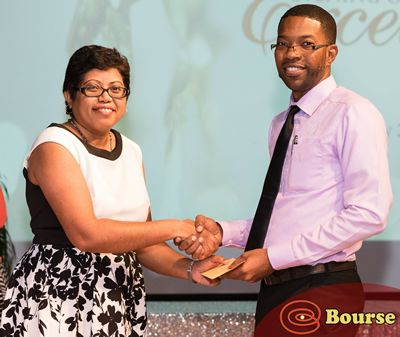 The Bourse family extends warm congratulations to Mr. Houston Alleyne for achieving the title of Most Outstanding Student in B.Sc. Banking and Finance Special. Perseverance, diligence and dedication brings great reward, as exemplified by Mr. Alleyne. He was awarded his prize during the University of the West Indies' Evening of Excellence gala event held by the Faculty of Management Studies on Wednesday 25th October 2017. The entire evening was dedicated to recognizing and rewarding the diligent students for their hard work toward becoming the leaders of our country's future. Bourse was honored to have been a part of this event.
Pictured is Mr. Houston Alleyne receiving his prize from Ms. Madree Seebaran, Bourse's Manager, Equities.
Bourse assists our Dominican brothers and sisters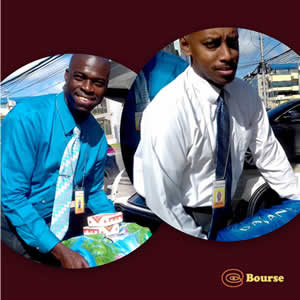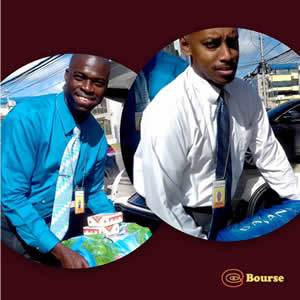 "We were happy to assist the Living Waters Community in assisting those affected by Hurricane Maria in Dominica. The Living Waters Community is a pivotal organization in the provision of nourishment, clothing, self-development and other basic needs to the homeless persons across the country. They take pride in converting donations received into vital support for those in need. This year, Bourse was able to support their cause by donating items needed for the victims of Hurricane Maria."
Pictured is staff at Bourse doing their part in delivering relief items to the Living Waters Community headquarters.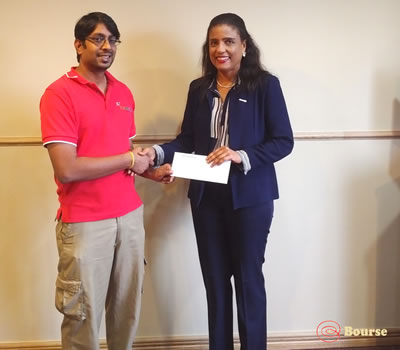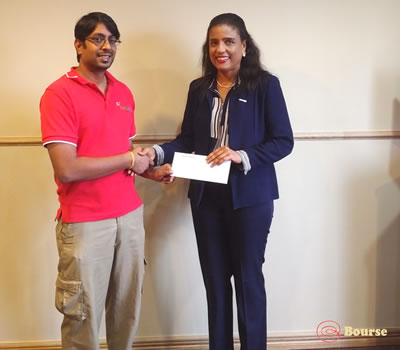 SEWA is the Sanskrit word for 'selfless service'. The group members also use SEWA as an acronym for 'Serving Everyone With Affection'. SEWA TT is a growing international non-profit organization founded by a group of volunteers who saw the need to promote societal unity and remove social disparities throughout the country. Their support services include providing relief to persons affected by calamities, community empowerment initiatives and much more. The Bourse family is indeed humbled by the opportunity to support their cause.
Pictured is Co-Founder of SEWA TT, Mr. Revan Teelucksingh receiving our contribution from our Fund Manager and fellow Dominican Ms. Carolyn James.
The Bourse Family: Spreading Christmas Cheer in 2016
This year, Bourse helped to spread some Christmas joy to children in partnership with various Non-Governmental Organizations.
In this season that represents peace, happiness and family love, we all should remember those who are not as fortunate as most of us and applaud these organisations for their ongoing efforts.
| | |
| --- | --- |
| | The Without Walls Evangelical International is a non-profit organization that's worked with the less fortunate for the past 18 years. Their Eighteenth annual "Kids Christmas Explosion" brought smiles to the faces of one thousand, three hundred (1300) children. This year's party took place on December 17th, 2016. |
| The Laventille Community Children Project is geared towards the development of young people through sports, culture and community service. They began operation in 1998 and hosted their Annual Children Christmas Frolic on 18th December, 2016. | |
| | The Chinapoo Police Youth Club was established since 1996 and is a proud holder of a National Youth Club of the Year award. Through various disciplines and community service, they give young people an alternative outlet, away from a life of drugs and crime. |
| The GEM Foundation is a non-profit group that entered its 12th consecutive year of customary giving. It's known for supporting families in different parts of Trinidad who undergo difficult circumstances. They distribute hampers of toys, school supplies, and clothes. | |
Merry Christmas & Happy New Year – from the Bourse Family to Yours!